vwsickness wrote:
So from the beginning I did not care for the wheels that came on the e-Golf SEL.....actually I hated them. After reading the forums on the costs of a larger wheel I decided to move forward as I typically don't go farther than 45 miles in a day. I picked up a set of Austin's and had Pirelli P7 tires in a 225/40R18 mounted. The tires are LRR and aired them up to 41 PSI. So far I have had them for a week and I am seeing between 8-12% penalty in the mi/kwh stats depending on the type of driving. My wife uses the car to commute in so I compared the morning drive (no traffic) and the return drive (lots of traffic) as this is more of an apples to apples compare.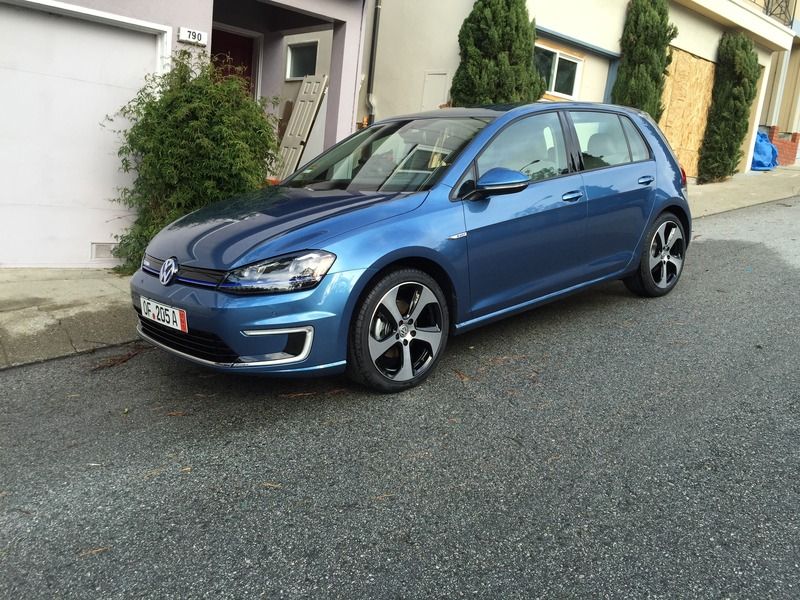 So VW will figure an 8 to 12% penalty in battery life for you too, when your's fails outside of warranty. Why? Because you modded the car, and the modification contributed to 8 to 12% less efficiency, more stress, more recharges on the traction battery.
I'd say that's a sickness, because no one really cares about how your wheels look when they are spinning, or working, or doing what they are designed and supposed to do, well, except VW when your battery dies sooner than it should, and believe me, they are logging your kwh usage, it's all stored in memory. That's a very expensive battery you are tampering with the life of. Just saying... that's how VW will call it also. Warranty void. 8 to 12% loss of functionality.
BTW, they look great, they just don't function great, not compared to the OE's.
No one seems to understand or "get it" that VW and most german car manufacturers build completely integrated car systems, completely pieced together to function and meet specific design and warranty parameters. Buy a german car exactly the way you want it from the factory. You'll save yourself a tremendous amount of grief and stress, by not tampering with it and leaving it stock. Otherwise you end up with something very out of balance and touchy to keep all the systems running as they should. Modifications expose the other weakest link in the design.
Well, it's certainly not surprising you were the first reply to this thread. And as equally not surprising as to the same old silly content of said reply. OP cares what they look like. That's all that matters. This "fear the loss of your warranty all ye who change your wheels" line is ridiculous. A change in range can come from many places - driving style, geography change, etc.
There is someone around here who doesn't "get it." It's just not the OP.